Projects!
Here are some things I have been working on, in between caring for a sick baby and worrying about my mom. Lots of birthdays and baby showers coming up!
Thrifted prefolds into girly burp cloths. I dyed these with Dylon (months ago!) and then attached the flannel with a zigzag stitch. They can still be used as a diaper, and a changing pad as well. Also stands in as a really absorbant rag when your three-year-old leaves her oj too close to the edge of the table and your hygiene-conscious toddler decides oj is perfect for showering.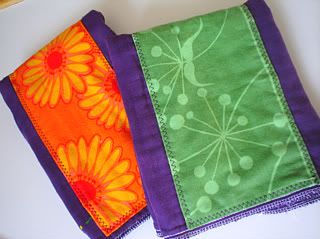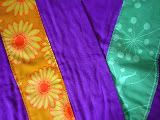 Paratrooper softies from
Chez Beeper pattern
. Very cute, and used reclaimed fabrics, but they will need some tinkering to make them float!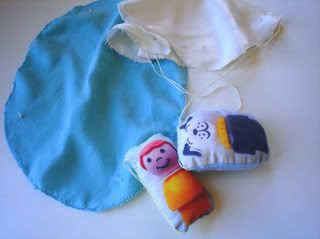 Notebooks covered with tea towels. I ended up using a different ribbon for this one, and found a fabulous button to match!